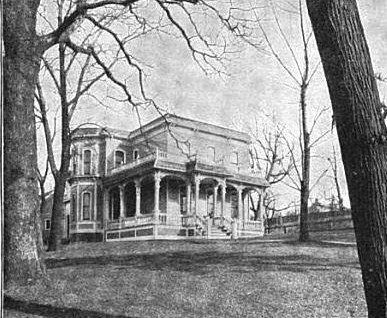 The Willows Maternity Sanitarium at 2929 Main Street in Kansas City, Missouri was a home for unwed pregnant women in a day when the privacy of such an institution was sought. Such situations were not even discussed in
polite society.
The
proprietors
were

Edwin P. and Cora Haworth.


The Willows operated from 1905 until 1969. During this time an estimated 25,000 to 35,000 babies were born there.
In all of us there is a hunger, marrow deep, to know our heritage, to know who we are, and where we have come from. Without this enriching knowledge, there is a hollow yearning;
no matter what our attainments in life, there is the most disquieting loneliness.-
Alex Haley